The stories of the Grail had been of the greatest importance to me ever since I read them, at the age of 15, for the first time. I had an inkling that a great secret still lay hidden behind those stories."
 ~ C. G. Jung,
Each year the twelve days around Christmas brings an excellent opportunity to prepare for the year to come. Mindfunda has been organizing this event for the last decade, and this year the topic will be centered around King Arthur and the Ladies that surround him.
Each day, you get a text to read so you van think about and meditate on its mythological context;
Each day you will get an audio file, you can listen to while you fall asleep. This way you can incubate dreams and share them on a closed Facebook group;
Each day you can share your dreams in the group and get feedback about them from me and other participants.
You need a little experience with dreams and dreaming and you need to have a Facebook account if you join this course.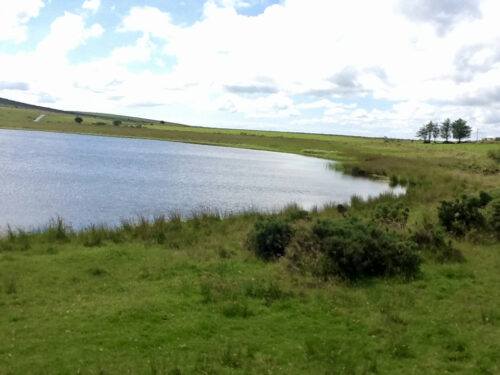 Ladies of the Lake is a book written by Caitlin and John Matthews. I tracked the book down after I received a dream that ended with a voice  telling me: 'You belong to the court of Camelot'. I said to the voice: 'no, that can not be because it is a tale about men'.
A quick search on Google pointed me in the direction of this book: a female perspective on the stories about men chopping each other's head and other body parts off for no better reason than their pride. Where the knights have their round table, the Ladies have the round Lake, symbol of the magic motherland. The Matthews dedicate their book to nine ladies and divide them into three groups of three each. I have taken this as a start but added my own twist by replacing Enid, part of the Sovereign sisters, with Gwendydd. Both are Welsh mythological ladies and I liked the fact that I could share a story that had the dreams of Gwendydd as subject.
The Kindred of Arthur, who live alongside him at court. Each of them has  a strong spiritual connection to the 'otherworld': a world beyond the visible realms:
Igraine, mother of Arthur;
Morgan, the (half) sister of Arthur;
Guinevere, the wife of Arthur.
The Sovereign Sisters, ladies who reside in the world beyond perception. They have great spiritual powers and therefore challenge Arthur in his initiation to become an adult man/King:
Argante, Queen of the Lake, giver of the sword;
Gwenddydd, sister of Merlin;
Vivien, Lover of Merlin.
The Grail Maidens, ladies that dedicate themselves to the wisdom of the Earth. Their realms are the Lands Adventurous:
Kundry, keeper of the Grail's wisdom;
Dindraine, sister of Perceval;
Ragnell, transforms the Grail's love.
For nine nights, I will retell stories about those ladies as I  found them in the book  Ladies of the Lake and offer interpretations and insights. These comments are personal and you are welcome to disagree with me. Any story is like a dream: only you know the 'true' meaning of any story ever told to you. Each night is a gift for your soul, take from it what resonates and cherish the things that nurture your spirit. The three remaining nights I will dedicate to Arthur, the Lake and its wisdom, and finally, in the grande finale, the Grail: your inner sanctuary.
| | | |
| --- | --- | --- |
| Date | Dreaming for | Subject |
| 24 – 25 December | January 2022 | Ragnell |
| 25 – 26 December | February 2022 | Dindraine |
| 26 – 27 December | March 2022 | Kundry |
| 27 – 28 December | April 2022 | Igraine |
| 28 – 29 December | May 2022 | Guinevere |
| 29 – 30 December | June 2022 | Merlin |
| 30 – 31 December | July 2022 | Vivien |
| 31 -01 January | August 2022 | Gwenddydd |
| 01 – 02 January | September 2022 | Morgan |
| 02 -03 January | October 2022 | Argante |
| 03 – 04 January | November 2022 | Arthur |
| 04 – 05 January | December 2022 | Grail |
| 05 – -6 January | Epiphany | Evaluation |
important note:

Use the Buy Now button to your right to navigate to the check-out. This will give you the choice to

login: for known students or to quickly create an account as a new student (buying for yourself)

guest: preferably only to be used to buy-as-a-gift. a ordercode will be sent to you to share, not to use yourself.

The PayPal option lets you choose to either use PayPal or your Creditcard as method.