Me and my family recently came back from a holiday visiting places connected with the Arthur myth. King Arthur is the mythological king that would unite England. I write more about Arthur and the Grail Mythology in Mindfunda's Mythology, on online course to help you understand more about mythological themes in your life and in your dreams.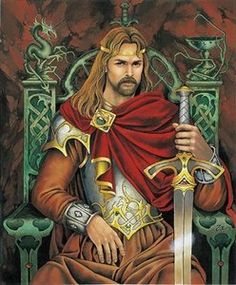 The journey made me think about all the countries I have already visited. I am blessed that I was able to see so much of the world. My female ancestors were bound to their farm life, pregnant most of the time.
While I was traveling and enjoying all the magical sacred places I made a commitment to write a blog about my journeys. Here is my top 5.
Holiday destinations
Karnak, the secret lakeEver since I had a dream with the word Egypt written in golden letters on a black board I wanted to visit. And when I was nearly 30, my chance came. I could book an affordable trip to Luxor.
Visiting Egypt being a woman is not a walk in the park, I must admit. It was not easy to avoid men who thought because I was Western they would be able to permit themselves all kind of inappropriate behavior. It made me real scared sometimes to leave my hotel. But one thing made it all worth while. Being able to see the sacred lake behind the temple. When I was walking there I felt blessed that I, simple girl, was permitted to see something so sacred that it had only been permitted to the high priests.

Me and some travel companions went back to the temple in the evening to watch the light show. It was pure magic. Sometimes, when I am sad, I close my eyes and think back at the magic of that night. That ancient temple, the stars, the moon and the feeling of being selected to participate in something of beauty.

Barcelona: Sagrada FamiliaThe first time I saw the Sagrada was when I was pregnant with my first child. Me and my future husband kissed on the stairs and joked about how it would be ready when our child would have his first girlfriend.
When we were married for 12,5 years we went back and we fell in love with this miracle.

The pillars like trees

The way Gaudi interweaves nature into the church to let all of us visitors know how he saw the manifestation of god in all that lived. We spent hours in this church.

Prague: seven bridges over Vitava riverIt is not easy to choose a favorite spot in Prague because the city enchants any visitor. But my favorite spot was the view on the seven bridges over the Vitava river.
We hade to climb real high for the best view but it was worth it.
The Basilica Cistern, IstanbulI booked a trip to Istanbul and one of my family members told me about this place. A secretly hidden cellar with pillars under water where I spent hours.

Cisterna Basilica

I drank my most expensive Turkish coffee here, but it was worth it. I felt like I had stepped into novel. Lots of people went to a pillar, stuck their index finger in the hole in it and said prayers. When I got married I wanted to show my husband this magical Istanbul, but every time we planned to visit there was some form of violence in the neighborhood so I never returned.

Land's End
Cornwall is beautiful. The most beautiful place in Cornwall is Land's End. When you arrive there you will so a lot of campers because you can park there for 8 pounds for a week (there is no free parking whatsoever in England).
You can walk here all day, you can walk here all week, You will never get bored. What a breath taking views. You see the sea fighting the rocks and the rocks chuckle because of the foolishness of the stubborn sea.

More about me, Susanne van Doorn:
Facebook
Twitter
Ebook
Mindfunda Mythology