What are the 6 most popular and interesting posts shared on social media?

 
Hot on social media #1
My most shared link was this one about going to sleep without putting artificial light on. It changes your sleep cycle into the ancient ways tribes kept awake at night. You will sleep sooner but wake during the night: an ancient principle described by various people including Robert Moss.
Hot on social media #2
On twitter Dutch lucid dreamer Tim Post shared news about an article that was shared about him on snoozon. Tim Post is a man who I met only once, when I was giving a presentation at my alma mater. He is a lucid dreamer that got trained by Stephen LaBerge in Hawaii. Want to dream like Tim? An excellent book on lucid dreaming is the one and only guide from the master himself: Stephen LaBerge
For a good price (just 6 dollars) you have one of the best guides towards lucidity. Stephen gives you methods to analyse your dream journal to come up with symbols that you can be aware of while dreaming so you can achieve lucidity. He talks about how you can train your memory to remember what you want to do when you actually achieve lucidity… One of the best books I have ever read about lucid dreaming.
Hot on social media #3
On twitter we also found a presentation of Justina Lasley about her book Wake up! Use your nighttime dreams to make your daytime dreams come true.Use your nighttime dreams to make your daytime dreams come true.
Justina talks about how joining a dream group changed her sense of self and her life. Growing up a dreamy girl in an analytical family
 she knew that there was something missing in an analytical life. You need to sign up to hear this one but it is good stuff that Justina shares.
Hot on social media #4
On Facebook my post about Stanley Krippner, invited presenter on the Iasd Conference in June got the most likes this month. Stanley will be my guest for an interview so be sure to sign up for my YouTube channel.
Hot on social media #5
Another topper of this months' shares on Facebook was the photo of the Moon: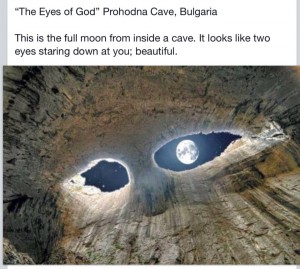 Hot on social media #6
If you are living nearby London be sure to go to Fariba Bogzaran's lecture on Creative & Therapeutic Practice in Dreams & Lucidity. Fariba is a scholar, an artist and a lucid dreamer. You can purchase a ticket to the presentation here.
Be sure to join me on Facebook on my Mindfunda page (don't forget to like the page) or on my personal account Susanne van Doorn.
If there are subjects you want me to blog about, if you want to write a blog for Mindfunda, if you have a book you are crazy about and you want to sent me a reading copy, please connect with me using social media.
Facebook Comments