Every year around Christmas, I enter a stage of depression. I used to think it was caused by all the lights, cards and presents. I thought it was caused by the abundance of food in a deprived world. I thought it was my bad nature that caused me to get so tired around December. My biggest longing in December is to be left undisturbed in my thinking/feeling process to evaluate the year that has passed. My dreams are more intense, and I found out it is a special time for dreaming.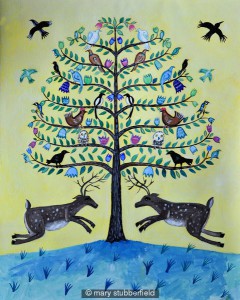 In the last couple of years I began to study mythology. I studied mythology like it was my life saving medicine. I began to understand that it had been my soul that was calling to me. I needed to tune in and listen.
James Hillman and the Descent to the Underworld
James Hillman, born in 1926, the same year as my father, studied in Zürich with Jung and he was director of this Zürich institute for ten years.
He typified modern psychology as soul-less. Psyche means soul but that is the one thing that therapists never touch upon.  In "The Dream and the Underworld" he says: "Soon we shall be making our own descent to the underworld in detail. I am assuming that its general geography is already somewhat familiar from myths, religions, painting and literature, where the horrors of hell and the sufferings of the deep, the waters one crosses to get there, have been to us through centuries of our common lore."
Freud and Jung and the descent
In the psychological model Hillman paints the underworld as the touchstone of both of their lives. "Freud writes: Traumdeuting was, I found, a portion of my own self analysis, my reaction to mu father's death- that is to say, to the most important loss, of a man's life".
Jung wrote down his revelations with the underworld in his Red Book.
The dread and resistance which every natural human being experiences when it comes to delving too deeply into himself is at bottom, the fear of the journey to Hades. Carl Jung
Could it be that I resented Christmas so much because I fear my journey to Hades? My descent into the underworld? I always tell myself that I do not fear death, only of the pain that will be involved in the process of dying. I remember the pain I felt when my children were born and it is very tempting to see death as  a birth into another realm. Both processes are accompanied by pain.
"The psychic perspective is focused not only on death or about dying. Rather, it is a consciousness that stands on its own two legs only when we have to put our day world notions to sleep. Death is the most profoundly radical way of expressing this shift in consciousness" says Hillman. So it is not the process of dying per se, but a shift of consciousness…
I know that you all like Stephan Aizenstat. He calls himself "A DreamTender." He sits with a dream. With its images. And in some mystical way, it works for him and a lot of other people. If I sit with a dream, my mind just gets wandering. About all kinds of things but not about the dream. I need structure, to guide my active mind.
Hillman does not give a dream method. He tells us that dreams belong to the underworld. We should not try to interpret them. But meanwhile, reading his chapter "Praxis" about dreams gives you a lot of information about possible mythological interpretations of dreams. 
To understand dreams we must enter Hades' realm. And the only way Persephone got entry there was because of the rape of Hades… So the aggression of the underworld, that plucks away the maiden admiring a flower, initiates the descent into the soul.
My own descent
Just like the sun, who enables our lives, we shine bright. The birth of Jesus, as celebrated at Christmas, symbolizes the return of the light. In Jungian terms: in our dark unconscious matter we will find treasures that can serve as cornerstones for our individualization. We need to bring those treasures up, into the light of consciousness.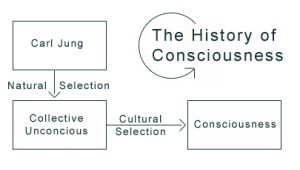 The story of Eve, stealing and eating the apple of knowledge against the will of God, symbolizes the quest for knowledge. If Eve had not eaten the apple of knowledge together with Adam, there would have been no original sin. But there would also have been no need for the son of God to be born among man as Jesus Christ. It is a sin, but a Felix Culpa.
In the Grail legend, it is the other way around. Parsifal does not ask the question! Adam and Eve were driven out of Paradise for their hunger for consciousness, Parsifal is denied the Grail for not asking the question. So historically, there has been a turn around.
Consciousness has become the Grail of our times. It has become the Grail of Jungians and others who look to depth psychology (and/or mythology to better understand themselves and their personal relationships and to their  (outer) world. I confess, I am one of those people. I do think gaining self-knowledge will make me a more balanced person. And that inner balance will increase my happiness. How has that worked out in my life so far?
Looking back I can say that the most depressing period in my life was when my husband was diagnosed with burn out. While he was sleeping and dreaming his way back into health, I was running round, taking care of everything and everybody, except for myself.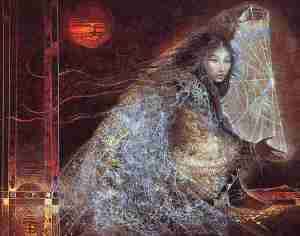 One night I had a dream: A big spider comes walking toward me. It bites me in my hand, I feel a deep sharp pain and wake up.
The Spider Goddess bit me in the hand, as if to say: "Take care of yourself first". Hillman says about the spider: "Although most natural spiders live in the earth, dream spiders usually appear in the air, a nightworld air like the chthonic, pneumatic underworld. There is an underworld intellect, a chthonic mind of nature that must spin out its patterns, constructing networks that can catch and hold any winged fantasy flying by." The spider, in many ancient cultures the symbol of the Great Mother Goddess weaves the threads of the web of life, connecting realms and energies.
Like everyone who takes good care of him/herself, I started to plan lonely activities. Walking, every day. Me with my train of thoughts. My way of clearing my head. Embracing my solitude has helped me to survive. Loving the time I spent alone with myself has brought back balance. Like the spider weaves its connective web, my loneliness has taught me to see connections. How things of my past re-play in my current life. How I can be a better mother. Not only to my children, but also to myself. Is it the descent in the darkness that brings out the light?
Descent and Berserkers
Christmas time is family time. A time for old arguments and irritations that pop out just when you are ready to have a Christmas snack. Things can boil up into a heated argument. In a rage, your unconscious just throws out words that, even though they are true in your eyes, can hurt the one they are screamed at, to the core. The bear inside all of us can turn into a berserker: someone in a state of destructive rage. But things that are said can not be easily taken back. Going berserk is one of the expressions that still reminds us of the heritage of the Bear Goddess. The Bear used to be honored as a special deity. A representation of Loosing all grip of reality, in a rage of "telling someone like it is" you can turn the brightness of a Christmas Eve into the darkness of a nightmare.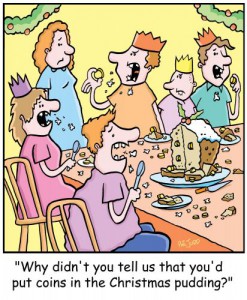 Almost all of us have been there, at such a family event, biting our tongues, or smiling politely when feeling offended by a family member.
Hillman has got this practical advice when you encounter such a situation:
"Our human person is shadowed by an archetypical image in the likeness of a God, and the God appears as the shade of a person".
So just be gentle at the Christmas table. Don't rage out, if a family member insults you, just acknowledge the fact that he/she represents the shadow. And without light, we would not be able to recognize a shadow as part of our own persona.
MERRY CHRISTMAS!
Remember: Christmas is a very special time for dreaming, so join Mindfunda for the Holy Night Dream Incubations.
Mindfunda invites you for a Christmas celebration you will remember. For just 10 dollars you get exclusive access to a restricted private area on Mindfunda during the Holy Nights. Each night between December 24 and January 6 I will share a dream incubation. We will talk about and reflect on our dreams. Ancient belief says that during these nights the veil between the worlds is thin. Register now as Mindfunda More Member, to experience the depth of your dreams.
Literature
Marie Louise von Fransz, The Feminine in Fairy Tales, Spring Publications 1974
James Hillman, The Dream and the Underworld, Harper & Row Publishers 1979