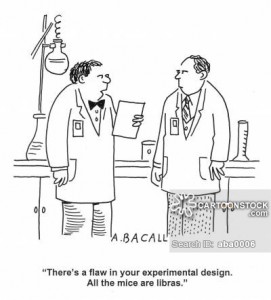 Astrology is a very ancient way of dealing with crops. The Indo European people (More info here). As far back as the third millennium before Christ people have been searching meaning in the sky. But in the current day astrology is associated with those fragments in the newspaper: "Aries: today you will meet a tall dark handsome stranger and he will mysteriously disappear again".
Astrology vs science
Science doesn't like astrology either. Look at this film fragment from the amazing Randi about astrology. intuitively we know that the moon influences us and our dreams. Look and listen to the wisdom of Connie Kaplan about the influence of the moon on dreams.
Recent research however shows that a birth month correlates with certain diseases.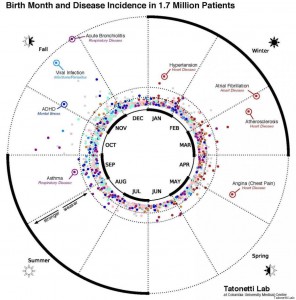 Analyzing data from over 1,7 million people, scientists of Colombia University deduced that May is a relative healthy month to be born in while being born in October is relatively unhealthy.
Astrology and science
Stanley Krippner writes in his Song of the Siren:
"The Gauquelines examined the planetary positions of the French Academy of Medicine. There seemed to be an odd preference of people who were later to become doctors to be born at the moment when Mars had just risen over the horizon or cumulate at the meridian".
Based on detailed analysis of 16000 names and dates of birth of famous European man and woman they concluded that planets do have an effect on personality. People born when Mars is rising or at its upper culmination are active and eager, even quarrelsome. People born with Jupiter temperament are at ease and ambitious. People with Saturn temperaments are formal and  reserved. And finally people with Lunar temperament, born when the moon was on the horizon or the meridian, are amiable and friendly.
In 1968, Gauqueline's insights were reproduced by a research done at the Belgium Committee for paranormal phenomena. They analyzed the birth data of sportsmen. Most of them were born when Mars was culminating.
My own experience with astrology was when I had the data of my mutual dreamers analyzed by Maria Cernuto. Bob van de Castle connected us after I had read an article on the astrological details of people who are good in dream telepathy. You can read our report about it here.
Do you like this post? Feel free to share!
ps: twitter: @susannevandoorn