Mindfunda proudley presents the first Mindfunda Skype Meeting! On April 02 2015 I will present my interview with Anne Baring.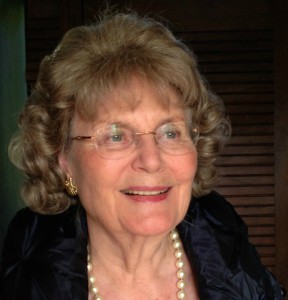 Anne Baring (www.annebaring.com), author and Jungian analyst, wrote her magnum opus The Dream of the Cosmos in 2013.
The book is the story about living in a Western culture that has lost the connection to a deeper reality and how this affects all our lives. She belongs to a new organization called Rising Women, Rising World 
Rising Women, Rising World
that is calling on women everywhere to come together to create a world that works for all.
Other books Anne Baring has written as co-author with others are: The Myth of the Goddess, Evolution of an Image, The Mystic Vision, The Divine Feminine, and Soul Power: An Agenda for a Conscious Humanity. Her children's book, The Birds Who Flew Beyond Time, has been honored with a Nautilus Gold Award for 2011.
We will be talking about dreams, intuition and how everything in the cosmos seems to be connected. We are all part of this cosmos. Our bodies are constructed from the same material that cosmos originated from. How can you interpret that connectiveness looking at your life-story? How can you feel connected through the friends you make? the stories you read? and even in the arguments you engage in? Anne Baring used ancient knowledge to write about a new vision for a way of living we need now more then ever.
Be sure to tune in and sign up to the blog using the button on the left side of the screen.