The Moon has an effect on dreams. We have known that for a long time, even though we might not realize it consciously. I spoke with Connie Kaplan about the effect the moon has on dreaming. Watch the complete interview on Mindfunda's YouTube channel so you can enjoy it too (don't forget to subscribe).
Connie is a woman who "dreamed herself awake". During a time she was burned out, she dreamed and she kept on dreaming. She shares that valuable information with you in her books and in the interview.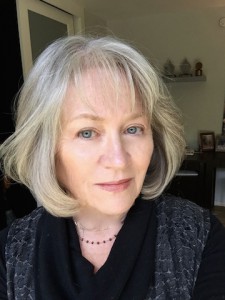 Connie's book "The Woman's book of dreams" is divided into five parts. The first part is about astrology. Connie broke down in 1986 and rebuilt herself using dreams, spiritual guidance and the power of the moon. If you listen to the interview you can enjoy her energy and her wisdom.
The Moon is affecting dreams
In the first part she talks about how the moon affects dreaming. This made her distinguish several types of dreaming that might shed a new light on the dreams in your dream journal. She talks with us about the 13 types of dreaming she recognizes and how they can help you.
If you have a dream circle, or think about starting one, you should really take a look at the interview. Connie Kaplan describes a very powerful method (buy The woman's book of Dreams if you want to know all about it). It has been the method that I use myself. The power of silence can really intensify the messages a dreamer comprehends about a dream in a dream circle, Not speaking when you have nothing to say is a spiritual act.
A thing almost all of us do while working with dreams, is projecting our problems of the past on them. Connie Kaplan talks about re-dreaming the past in a powerful way. She discusses the myth of Persephone, queen of the real of the death with us because that is a recurrent myth for women everywhere. Taken into the dark Persephone takes charge and becomes queen.
The dreaming of the future is a thing we all know. But often we do not talk about it. We ignore it or reason it away. Connie talks about an extraordinary coincidence that happened in her dream group. A mutual insight her dream group had into an important future catastrophy.
And the last subject is about giving the gift. It is Connie's calling to help you embrace your contract of life. The most important clause in your contract giving your gift. Embracing yourself and enjoying life.
This and nore is discussed in my recent interview with Conny Kaplan. I hope you enjoy watching the complete  interview!
If you like this post, please share it with your friends.
I have a twitter account: @susannevandoorn, you are welcome to join me there. Sign up for my monthly newsletter and grab yourself a mutual dreaming ebook.