I want to invite you to celebrate the Summer Solstice with me. I have created a new online course that offers 7 incubations, loosely based on Shakespeare's Midsummer Night's Dream.
The summer solstice has always been a magical time, surrounded by mythology. And who has captured this better than Shakespeare?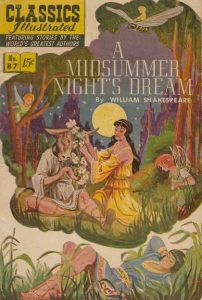 Summer Solstice: 7 Night Plan
The first nigh, June 19 2017,  we will focus on love. How does love manifest itself in your life right now? I will take the confusion between lovers in Midsummer Nights Dream as an example so you can connect with love experiences in the past. In this way you can see how the past has shaped your thoughts about love and how it should manifest. This night you will ask your dream to advice you on how to best manifest your love in your life.
The second night, June 20 2017, we will focus on the magic Fairy world. Love is magic. Awake your inner child and connect again with the fairy creatures you used to see, talk and play with. In this night's incubation you will ask for the gift that you need right now.
The third night, June 21 2017, we are going to focus on the animus side of our personality. each person, male or female, has an animus side. An accumulation of qualities that our culture call "male". Tonight we are going to connect with our male side and how this manifests in your life right now.
On the fourth night, June 22 2017, we will incubate a dream about the female, anima side of our personality. How does this side manifests in our life right now?
On the fifth night, June 23, we will concentrate on transformation. Summer is the time of the ripening of our spiritual crops. We can see what has grown and determine what does not agree with our energy.
On the sixth night, June 24, after we have visited the living and the fairy world, it is time to ask our dream to advice us on how to balance this energy in a way that will support us in the best way possible.
The last night of this spiritual journey is on June 25th when we ask for a symbolic gift. This gift will have a clear symbolic meaning to us.
There will be a forum available were you can enter and share dreams.
Click to subscribe to Summer Solstice.
Brought to you by Susanne van Doorn, dutch Blogger, Psychologist, dream Expert.