Mindfunda had the honor of interviewing Robert Waggoner about a new book he has written together with Caroline McCready: "Lucid dreaming plain and simple".
You can watch it on the Mindfunda YouTube-channel.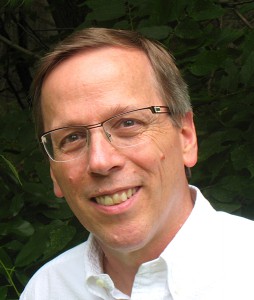 Robert Waggoner is past President of the International Association for the Study of Dreams (IASD) . For the past ten years, he has been the co-editor of the online magazine, The Lucid Dreaming Experience, the only ongoing publication devoted specifically to lucid dreaming. A lucid dreamer since 1975, he has logged more than 1,000 lucid dreams. He is also author of Lucid dreaming, gateway to the inner self, read all about that book here.
Caroline McCready is an author, teacher, artist, a graduate of the University of Warwick, with a BA honours degree in History of Art and also has a postgraduate SQC in Psychology from Oxford Brookes University. Caroline spent a year at the Julian Ashton Fine Art School in Sydney, Australia before going on to study Sculpture in Chelsea, London.
They both met at the presentation and courses Robert gives in Lucid dreaming and decided to write a book suitable for beginners as well as more experienced Lucid dreamers.
For the sake of the interview I decided to divide the book into four parts:
#1: Basic techniques for lucid dreaming
The first part of the book (chapter 1-4) gives information about the history, science and basic techniques of lucid dreaming. There are some nice stories about dreams in the book. For instance how Google founder Larry Page woke up with the idea "What if we could download the whole web and just keep the links?"
We all know how big Google has become.
Basic lucid induction techniques like finding your hands, mental suggestions, Mild (Mneminic Inductions of Lucid Dreams), the Critical reflection Technique of Paul Tholey and Wild (Wake Initiated Lucid Dreams), Cram (Constant Repetition and Affirmation Method), Wbtb (Wake back to bed) are discussed. It makes the book a valuable resource for all lucid dreamers around.
The methods of stabilizing your lucid dreams : Meme: Modulate your emotions, Enhance your awareness, Maintain focus, Establish your intent or goal, ways to prolong lucid dreams, waking from lucid dreams and how to recognize a false awakening you can find all of this in the first 4 chapters of this book.
#2: Fine tuning the basic techniques
The second part of the book (chapter 5 – 9) revolves around fine tuning the core techniques of lucid dreaming. Robert touches on interacting with other dream figures in a lucid state to resolve, balancing your inner energy, explore different materials in a lucid dream, intent and the power of surrender, for some dreamers the hardest part of all in lucid dreaming: the power of surrender. This book is not plain and simple. It initiates you to approach lucid dreaming in a respectful way that will increase the knowledge of yourself.
#3: Lucid dreaming and healing
The third part of the book chapter 10 – 13, around dreaming and healing: healing emotionally and physically.  finding inner balance by integrating the shadow (the book has a recognizable and enjoyable Jungian flavor), how to heal in a lucid dream and one of my favorite suggestions is meditating in a lucid dream (I never meditated in a lucid dream before I read this book.  Meditating while being lucid  gives you a healing sense of connection with the universe. In the interview Robert gives credit for this idea to experienced lucid dreamer Clare Johnson.
#4: Lucid Living
The final part of the book is Lucid living. Robert Waggoner is an expert on this. Listen to the interview to hear what he has to tell you about Lucid Living.
(If you decide to buy the book using the link in this blog you will support Mindfunda. Thank you for that!)
Do you like this story? Share it with your friends!
Ways of legally stalking:
@susannevandoorn on twitter Join me!
Mindfunda Facebook: become part of my Facebook clan
Subscribe to my newsletter and read all about Mutual dreaming in my ebook