This blog is about the Mindfunda interview on the book "She Who Dreams". Wanda Burch -dream sister of Robert Moss- saved her own life by dreaming. In it, Wanda talks about how she followed her intuition, how she listened to her dreams and how she used mental imagery to assist her body in the healing process.
Cancer is a name used for several types of diseases. It is characterised by cells growing fast. Usually, when a cell is growing too fast the immune system triggers something called apoptosis: cell death. But in cancer, this system is blocked. Breast cancer is a very common form of cancer. As many as one in eight women will be diagnosed with breast cancer. Breast cancer is the second leading cause of cancer death in women.
Tip to prevent cancer #1: listen to your dreams
In the foreword of "She who dreams" Robert Moss* writes: "I learned that the Mohawk word for a healer or shaman is atetshents, meaning "one who dreams".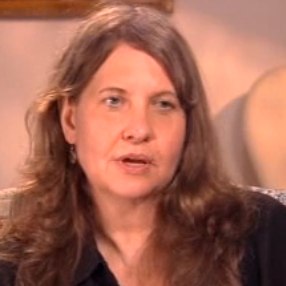 Wanda tells in her interview that she always had this premonition that she was going to die young; her dance hall dreams. The dreams started in the 1960s. In those dreams she was in a dance hall and the only way out was through a door that would lead her through the other side. Her advice to anyone who wants to prevent any kind of illness or accidents is to listen to your dreams. "Our dreams are real. We must look at them as another room in our life where we can share and learn lessons for living, playing, communicating, healing, and even dying. We not only see the future in our dreams, but dreams about the future give us the ability to make choices and shape the future for the better.
Tip to prevent cancer #2: use visualization
Wanda tells about who her dreams gave her imagery she used to restore her body.  "Dream healing is an active creative process which uses mind pictures to effect body wellness". She shares in her book a very powerful image of the healing pool. "I had not realized, until that moment, how vitally useful and important a dream image can be in ones healing process. In this dream I was standing over a bowl of water, holding a sponge shaped like a wide, flat cone like a breast.  I held the breast shaped coin under the water. I turned the coin over and squeezed the water from it again. This time a small cylinder filled with dark material flushed into the water, leaving the cone clear".
Wanda her book is filled with healing meditations. Powerful images you can easily use yourself in any situation were you need physical or mental improvement. The mental imagery she presents is powerful, appealing and easy to use.
Tip to prevent cancer #3: bring the dream in the world
One of the hardest parts for people in dream groups I lead is to act on their dreams. Sometimes, all the conditions are ready, like for the artist in my dream group who dreamed about a painting. Another member of this dream group was organizing an exhibition. So I suggested that this dreamer would apply her art into this exhibition. But she decided not to.
Wanda also emphasizes that acting on dream images: bring the dream into the waking world, is a good thing. Acting upon a dream gives your dreaming mind a messages that you listen. That you are ready for its guidance. It is like you fall in love and enter into a new relationship. Any relationship needs devotion. Real-ness. To bring your dream into the world is like wearing the wedding ring to tell everybody that you are in a serious relationship.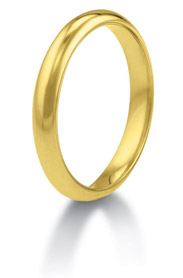 Wanda Burch inspired my book "A Dreamers' guide through the land of the Deceased". In this book I look at over a hundred of dreams I collected worldwide as a universal story. The story our dreaming minds tell us about the path the soul will travel after death. I started to analyse the dream content using the dream content method developed by Hall and van de Castle. But I had this nagging feeling that by tearing the dream apart in components I lost the magic of the story. Wanda Burch her book reminded me that dreams tell a story. A story that is valid. So they idea of creating a voyage of the soul, after death was very exciting. Combining more than 100 dreams into a greater story was such an intellectual treat for me. I am still thankful to Wanda for her inspiration. (She did contribute a story for this book, a very moving story about her deceased father).
Cancer and dreams: Larry Burk
In 2013, when I was at the IASD conference in Virginia, I met Larry Burk. He told me that he was interested in dreams that could predict breast cancer. He got supported by the people of Dreamscloud. Wanda asks you in the interview to sent your dreams about breast cancer to Larry Burk, using his website Let the magic happen. Together we can save lives by showing people the healing properties of dreaming.
*: here you can read my review of Robert Moss' latest book Sidewalk oracles