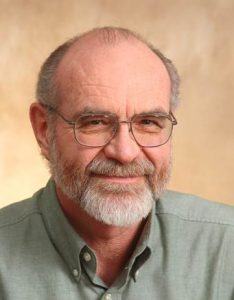 Today's Guest Blog:  'Dream Animals: Self and Planet'  is written by Christian Gerike M.A,  teaching assistant in the Sonoma State University, Rohnert Park, California, Psychology Department. Christian has written several guest blogs for Mindfunda: Trickster archetype: An exploration in Writing the Tale, How to Remember your Dreams, Sleeping well, Remembering Dreams
Dream Animals
Once I had a dream about a "possum on a leash with whom I am crossing a bridge, the possum escapes, I turn back before getting to the other side." A bridge takes one from one place to another; the possum is a slow primitive nocturnal animal that plays dead when threatened.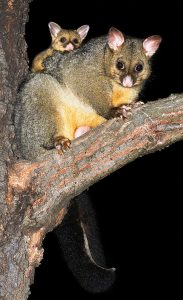 What might this animal represent as I unsuccessfully try to go from one place to another? What is this animal doing in my dreams? This blog explores possible meanings of the symbolism of animals in dreams.
Early Dream Animals
Possibly the first "documented" symbolic indication of animal dreams are images in cave art, such as Lascaux in France or Altamira in Spain, dating 10,000 to 45,000 years ago, which are images of animals of several kinds, such as bison and horses.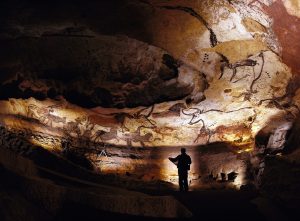 There are also therianthropes (human-animal figures).  The animal images, which are exquisitely painted, are considered by some to be depictions of experiences that shamans had in their visions and dreams. Do the paintings document the shamanistic experience as well as demonstrate the sacredness of the location (much as stained glass windows in a cathedral do)? These cave paintings suggest that humans have been dreaming about animals for thousands of years.
Animals in Children's Dreams
Dream Animals are not uncommon in dreams. For young children it appears that 25% or more of their dreams contain dream animals. They often appear in nightmares and can be huge and ferocious, overwhelming, much like what adults are in children's waking life.
By about age 10, the number of dreams with animals drops to what adults usually have, which is about 5%, though some studies indicate that as much as 14% of adult dreams have animals in them.
Dream Animals and the Self
We have learned that the elements of our dreams represent various aspects of our physical and psychological selves, and it is likely that the dream animals are informing us about some aspect of our being, including that most basic aspect of ourselves, being an animal. Most commonly, the dream literature states that a dream animal is a representation of our instincts. Archetypal psychologist James Hillman in The Dream and the Underworld notes that "Generally animal images are interpreted in-depth psychology as representatives of the animal, that is, instinctual, bestial, sexual, part of human nature." Jeremy Taylor states on his web site: 
"Animals" in the dream world are a frequent metaphor of the dreamer's instincts — those vital energies that are alive and active in the dreamer's psyche, but which are not conscious. The more menacing or problematic the relationships with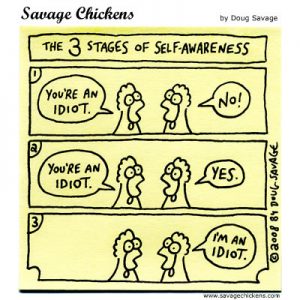 animals are in the dream — or the more ill, injured, or distressed the animals appear to be — the more likely it is that the dreamer is at odds with his or her instinctive energies, and needs to find a way to channel creative, positive expression of those same instinctive drives into his or her waking life.
Might a dream animal indicate that one is not fulfilling a basic need: exercise, proper nutrition, enough sleep?  Might dreaming about an owl or a bat suggest that one is spending too much time awake at night when one should be sleeping? 
Perhaps a dream animal indicates not paying sufficient attention to one's intuitive self, perhaps overly relying on rationality and reason as contrasted with incorporating feeling and emotion.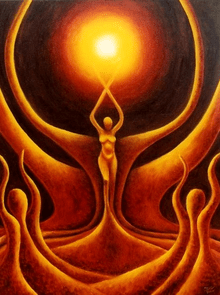 Does a ferocious animal in a dream, a nightmare perhaps, indicate something that one fears or a shadow element that one is avoiding?  Does a dog in a dream indicate a presence or absence of loyalty, close companionship, or obedience?
Animals can be indications of one's spiritual journey. I had a dream once about a white lion.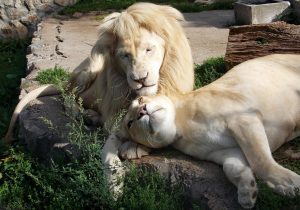 At first, I thought it was about an albino, but I found out that it was actually a type of lion and research told me that native people of South Africa considered it to be a sacred animal, which is interesting since my dream had several priests in it.
A dream animal, such as a frog could be a metaphor about a life transition: a frog goes from tadpole, an animal that begins in the water, the unconscious shall we say, and develops into an animal that goes onto land representing consciousness. It is not surprising that we have frogs in fairy tales in which transformations occur (ugly frog to handsome prince for example).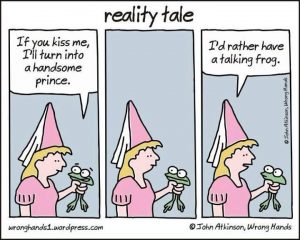 If I had a frog in my dream, I might ask what has been unconscious but is now coming to consciousness in my life. Similar could be the experience of dreaming about a caterpillar or a butterfly. 
A dream animal could also be about another major transition—dying. A dog, for example, is commonly associated with dying, as seen in the film Wise Old Dog, and they serve as a psychopomp, a being that accompanies one from our earthly existence to the afterlife.
Dreams of the Planet
There is quite another way of looking at dream animals. In his book Dream Animals, James Hillman states: "As if a dream animal comes to prompt our emotions of warmth or fear, of night terror or compassionate memory of love in childhood. What is their need, their reason for coming into our sleep?" Yes, let us ask what the animal's need and reason is for coming into our sleep?"  
In closing, here is a dream I had 3 years ago:
A Mouse Asks for Help
I am walking and there are several mice; as I continue walking one of the mice is following along to my left, I finally realize it is trying to connect with me, to get my attention, I vaguely notice it has something tightly wrapped around its neck. I ask if it needs help and it answers yeeeesss in a very high-pitched, almost electronic sound, but clearly understandable. The mouse is now in front, facing me; I reach down to look at what is wrapped around its neck and it is on very tight and should not be there. I start to remove it, which reminds me of the small velcro type of strap that is used to bind electric cords.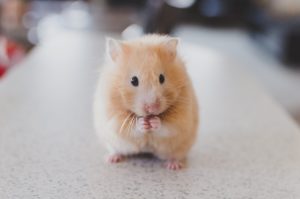 Is this the unconscious reacting to the collective damage to and the possible extinction of animals? Is the velcro strap a metaphor for technology literally choking the life out of the animals? Is the mouse a metaphor for our digitized world? Are we in a position to do something about it, which the animals cannot do? The mouse, and by extension all animals, are asking for help to get out of a world of plastic (a plastic 6-pack ring entangling an animal is archetypal of this). 
Our planet is in a state of crisis and animals suffer greatly as a result of what we humans have done. The animals are helpless to address the situation, only we can do that, and they would like us to clean up the mess we made.  
So, learn about yourself by paying attention to the animals in your dreams, but ask not what your animal can do for you, but what you can do for your animal.
Photo used in header: @rawpixel