Grounding Religion. A field Guide to the Study of religion and Ecology.
Edited by Whitney Bauman, Richard Bohannon and Kevin J. O'Brien.
Routledge, 2017, $32.70 paperback ISBN-10: 1138194018 ISBN-13: 978-1138194014
reviewed by Drs. Susanne van Doorn
Do you like this post? Subscribe to my blog using the sign up form on the left side of this page

#1: Environment the Power of Place
When I visited Stonehenge last summer, I felt the power of place. The stones, grey and giant, were statements of Mother Earth. How I longed to enter this sacred circle. You are only allowed to do that when you pay big money.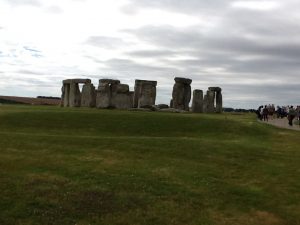 Why was I so overwhelmed? First of all the stones where huge (sometimes size does matter). Second of all, the energy of the place felt like a sanctuary.
"The mapping of the sacred is always a mapping of social power… Sacred places mark "hierarchical power relations of domination and subordination, inclusion and exclusion, appropriation and dispossession" (page 104).
It was only after reading this book that I could get a grip on how many aspects are involved in the intertwining of Ecology and Environment.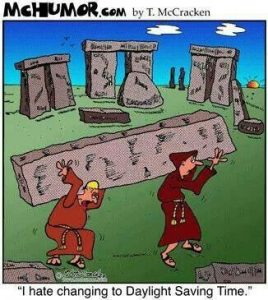 I selected this book for a Mindfunda review because I was intrigued by the fact that religion is grounded in a specific place. Sacred Geography by Paul Devereux was the first book I read about it. The book Paul has written takes a shamanic perspective.
Grounding Religion is a book, aimed at students. I had not realized that when I requested the review copy. But I enjoyed this book and learned a lot.
It is written in an easy accessible language and has some interesting questions in each chapter that will enrich your way of thinking even if you have left college decades ago just like me.
Or as Thomas J. Watson said: "The Ability to ask the right Question is more than half the battle of finding the answer"
#2: Ecology
Did you know that Ernst Haeckel, A German biologist, coined the term Ecology? He is also the first one who envisioned the evolution of species as "a Tree of Life".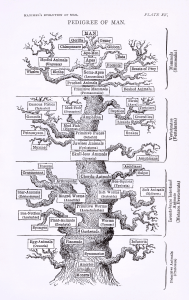 This book offers sixteen chapters divided over three parts. Part one is concerned about giving definitions. And as in many cases finding the one right definition for a concept is not possible. But the discussion in the book informs you of all the aspects involved in religion and ecology.
Part two makes things a little more personal. This part does not focus on the general definitions but on gender, on race and on the power of place.
Part three explores the Key Features like globalization and its devastating effects, animals technology and so on.
After reading this book, I felt like it opened a whole new concept of inter-relations for me. You as reader get a clear view on the multitude of variables that play a role in concepts regarding the environment.
#3: Environment Dreams Merapi Volcano
Each chapter discusses a case study. One of the most appealing case studies in my eyes is that of the Merapi Volcano.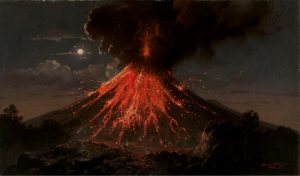 The Merapi Volcano is situated on the pacific "ring of fire". Three of the major plates: the Eurasian, the Australian and the Pacific ocean plate. It is the so called "supermarket of disasters".
"The interesting case is how science, religion and culture interpret these natural events differently, creating different and frequently conflicting approaches to deal with them" (page 51).
Mbah Maridjan was the spiritual gatekeeper who talked to the spirit of the volcano. In 2010 he was found death, killed by the hot ashes of the erupting volcano.
The BBC wrote about it on its website: "To us, Maridjan is as important as Merapi. Now that he's no longer around, who's going to look after Merapi?" Wanto, 56, a farmer, told AFP news agency.
The case study of this chapter contains an interview with Sumarno, a man who has the ability to hear the messages from the mountain. He describes a typical dream he gets before the volcano erupts.
"Me: Can you tell me why you have never moved away from your village during the eruption? Don't you fear death?
Sumarno: I believe that anybody can die at anywhere, anytime…. I am always told in a dream what to do before the Merapi erupts.
Me: Who told you? The spirit of Merapi?
Sumarno: Usually an old man in a pious Muslim outfit (baja koko)… They come to me mostly after prayer (shalt).
Me: Merapi volcano is different from other volcanoes because it is extremely active, The dead people's souls are taken by Merapi; they are working for Merapi*.
*I only quoted a only selected fragment of the text. Me refers to the writer of this chapter "Religion and Disaster: The Merapi volcano eruption" Najiyah Martiam
Your Environment: Conclusions
PRO
The book offers some nice questions that makes you re-evalute your surroundings. For instance: Does nature teach morality? and as writer Lomborg has suggested in The Skeptical Environmentalist: might the solution(s) to environmental problems we experienced today be embedded within technology? And isn't it about time that theology reconsiders their view on animals?
I can only conclude that this book will trigger your mind. The assignments for students are appealing and all the books mentioned will make your book-loving heart sing.
The Death of Nature, by Carolyn Merchant shows how the dichotomy inherent in our culture has been an inheritance of the 16th century vision of the brute environment with the civilized culture on top of it.
On Animals by David Clough reconsiders the place of animals in Christian Theology.
Landscapes of the Sacred written by Belden Lane invites us to use our personal experiences to highlight "sensory exchanges" between places and people.
And these are just some examples. Each chapter is filled with numerous good references to interesting books.
The book is very easy to read. No difficult, dry definitions you'd have to plough through and re-read before you can understand what it is that the withers want to say;
The case studies are very interesting.
CON
It's a book aimed at students. Even though it means that you get value for money: a lot of information about all the aspects concerning the inter-connectiveness of earth and religion.
---

THIS CONTENT IS CREATED BY SUSANNE VAN DOORN, AUTHOR AND OWNER OF MINDFUNDA; MAKING THE FUNDAMENTALS OF PSYCHOLOGY, MYTHOLOGY AND SPIRITUALITY EASY TO USE IN YOUR PERSONAL LIFE!

What is Mindfunda about?
My name is Susanne van Doorn, I am a Dutch psychologist, blogger and author. I have been working with psychology, dreams and mythology ever since I finished my study in psychology at Tilburg University. I made this independent site to share insights, and recent scientific articles about the brain, dreams, and mythology for use in your personal life.
Mindfunda Free Give Away's
If you subscribe to my monthly newsletter, you get a book filled with 10 tips to better remember your dreams and a book about a mutual dream experiment for free. I hate spam as much as you do and I will guard your email with my life. Once a month you will get the latest news on the subject of dreams, mythology an spirituality and about my latest courses (because i have to pay the bills to, just like you do).
This posting is categorised as Dreamfunda:  
Everything you need to know about dreams. Practical How to's, the latest scientific research, the most commonly used ways to attach meaning to dreams. This and more is given to you for your everyday use in this part of Mindfunda
Read more about Mindfunda here, or visit our Courses Page.

---
Ready for more free Mindfunda content on '#DREAMS'?
---
Comments or suggestions? Share your thoughts: