I had my last nightmare  in December 2008. I stand outside a hospital room looking in. there is a young guy waiting to get an operation. A black strap is around his chest.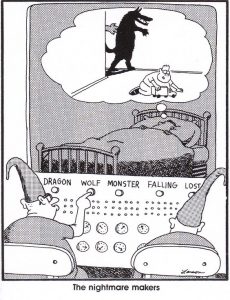 The door opens, and in walks a surgeon with black curly hair. From the moment he walks in I know he is going to kill this nice young guy. I am standing outside, feeling completely helpless.
Than I see that the young guy has escaped: the bed is empty. I feel so glad! But where did he escape to? I scan the operation room with my eyes. Nothing. I look up to the ceiling and I see his eyes. He has managed to hide behind the ceiling.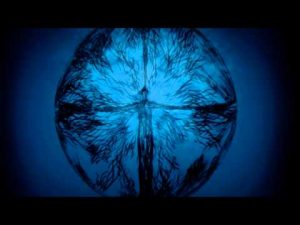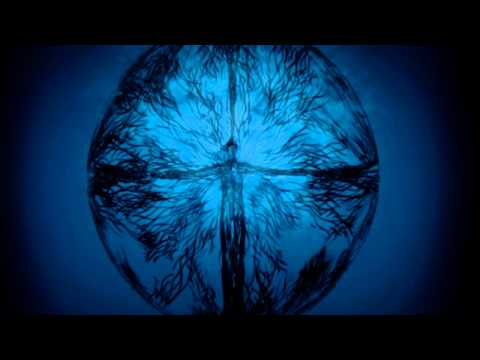 But the surgeon has followed my gaze and while I wake up I realize that he is going to kill the guy.
When I woke up I knew because of the emotional content of the dream that this was an important message. So i started to discuss the dream with a lot of people. But all I got was an interpretation that did not ring true to me.
Five months later I am in a hospital, at my father's death-bed. Like anyone dying, his consciousness was fading. He was admitted to the hospital because of a lack of oxygen: just like the guy in my dream had a strap around his chest. I was whispering his name because i had read somewhere that people who are dying still can hear. He did not respond. I looked up at the ceiling while I asked myself: are you still here? And than it clicked. I had picked up on my father's death five months in advance.
This dream has been a very powerful healing dream for me. Because of this dream I have found out that December is a powerful time to dream. Ever since that time I organize the online Holy Nights Dream Event. And I got more open to the ideal that there might be life after death: the boy escaped and his eyes, symbols of the soul where still visible.
This is a long introduction to a new Mindfunda book review.
Healing the Nightmare Freeing the Soul A Practical Guide to Dreamwork.
by Margaret M. Bowater M.A.
Calico Publishing, 2016, 40 New Zealand Dollar, that is about 25.00 euro or 28 $ with the current exchange rates of May 2017;
paperback ISBN-13: 978-1877429170
reviewed by Drs. Susanne van Doorn
Healing the Nightmare Freeing the Soul
Margaret Bowater M.A., a lady with 30 years of experience in leading hundreds of dream workshops, has written a comprehensive guide for working with nightmares.
After reading it, I was impressed, because each chapter could have been a book in itself. Margaret has selected the most characteristic examples of each type of nightmare she has defined.
"Over three decades I have developed a step-by-step process that incorporates telling the dream, drawing it in its setting, identifying what the dream ego is doing and feeling, exploring associations, giving dream roles a voice to speak, creating new endings when the story is unfinished, and discerning how the dream connects with real life" (page 13).
The book is composed of three parts. Part one discusses the groundwork of dreams. Part two is about trauma dreaming and part three about spiritual nightmares.
Nightmare: The Basics
Part one of the book contains five interesting chapters about the groundwork of dreams and dreaming. You will come to know the six types of nightmares, the sleep cycle and suggestions for dream interpretation.
I especially liked and appreciated Margaret her insights on the dream setting. She gives eleven examples and I learned a lot from reading them. I'll give you one example.
"A non-specific setting focused simply on the dream ego's encounter with another being or object may indicate a close relationship issue, or a subjective aspect of the dreamer's personality" (page 61).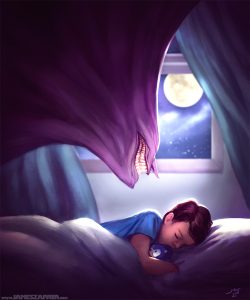 I like the fact that she only ever so gently suggests exploring possible meanings in a certain direction. But this is not a dream dictionary. It's is so much more than that.
Throughout the book Margaret displays a profound understanding of archetypes and how their energy manifests in dreams. I wish she will write a book about that some day.
Nightmare: Trauma Dreaming
Part two of the book is devoted to trauma dreams. Post trauma dreams of adults as well as of children. A chapter devoted to sexual abuse, and the final chapter is about physical and mental illness.
In this part Margaret uses vivid examples:
"I would dream that I was lying in my own bed at home, when two shadowy black figures would appear in the doorway… (page 97). Don't we all recognise that? I do vividly recall how I dreaded going upstairs alone in the dark when I was a kid..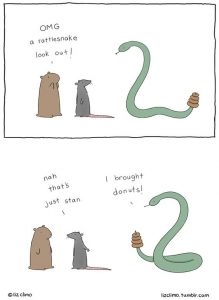 She uses archetypical symbolism: "The archetype of the serpent or snake has many mythological meanings, from sacred to satanic, but in all of them it is recognised as a primordial creature, linked with the origins of life" (page 113).
Healing the Nightmare Freeing the Soul will help you recognise how repetitive dreams and progression of trauma dreams all are factors to take into account when you work with nightmares.
Carefully unpacking the symbolism of nightmares in traumas can reveal the hidden treasures beneath each dark event.
Nightmare: Spiritual Gifts
The last part of the book is the most esoteric one. A nightmare can leave you feeling powerless, like my dream did. Such a strong emotion makes you want to look for a satisfying answer.
"Sometimes, however, there is another dimension to the nightmare, a sense of archetypical evil, belonging only partly to the dreamer's memory but more to the mythological or religious level of the collective unconscious".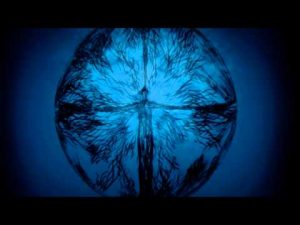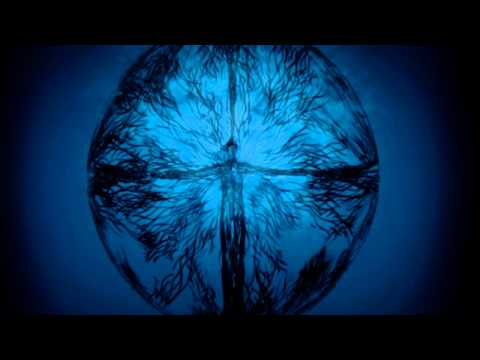 It are quotes like this that make my hungry mind sing "tell me more, tell me more". Not that I am particularly charmed by evil, don't get me wrong. But there is but little attention for these kinds of archetypical energies.
In a very nice chapter about psychic dreams you can read about how psychologist David Ryback has composed criteria to analyse precognitive dreams (dreams that foretell the future).
One of the most charming stories was about a woman who was traveling and kept having dreams about her cat Coco crying in a very pitiful way. She had rented her house to other people and when the dreams consisted, she called them. They conformed that they had not seen the cat for several days but did not seem to worry about that.
The dreamer flew home and found her cat dehydrated, locked by accident i the ceiling space… Just in time to safe her life.
Conclusion
"I have a  dream of my own that sometime soon all health professionals, pastors, chaplains, teachers, social workers, caregivers and parents – really everyone who cares for other people – will learn how to use nightmares for healing, and value dreams in general for their insight and inspiration" (page 192).
I could not agree more.
PRO
A lot of the big names in the dream world are mentioned. For example: Deirdre Barrett, Ernest Hartmann, Gayle Delaney, Ann Faraday,  and Robert Hoss. In this way the book is a very good introduction to modern dream work;
Each chapter ends with a list of  self-help or how to's;
Each chapter is written in an easy readable way, using lots of examples;
CON
Each chapter might have been a book of its own. I know this is a pro too, i really wish and hope that Margaret will put her wisdom on the writers' table again to educate us further in her wealth of archetypical and mythological knowledge.
Mindfunda verdict:
8/10
Click to Read more about Nightmare on Mindfunda